UAEs credit appetite on the rise on improving business outlook
Back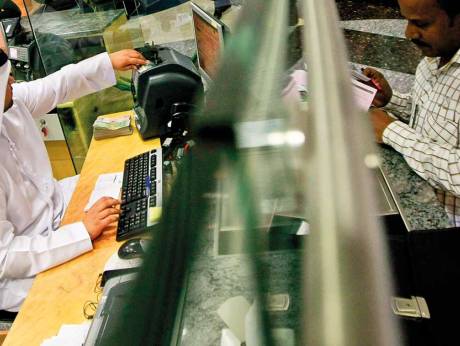 The survey is a quarterly publication which collects information from all banks and financial institutions extending credit within the UAE. Results from the March quarter survey showed a modest demand growth in overall credit appetite. The demand for both business and personal loans has improved slightly, moving back into the positive territory for the first time since the third quarter of 2016, although lending conditions imposed by banks continue to tighten
According to survey, demand for business credit has increased modestly in the first quarter of this year. By loan type, the increase in credit demand was most significant in conventional loans and by large firms.
Results from the survey revealed an increase in demand growth for business loans, with a net balance measure of +7.6 for the March quarter. Demand for business loans has recovered and moved to the positive territory after a downward trend since the March quarter 2016. According to the survey results, +22.8 per cent of respondents reported a decrease in demand, +37.7 per cent reported an increase in demand, and +39.5 per cent reported no change.
By emirates, the survey reported an increase in appetite for business loans across the board. By industry, there has been an increase in demand in construction, manufacturing, financial institutions (excluding banks), transport storage and communication, property development and, retail and wholesale trade.
On credit availability for business loans the survey reported a tightening of credit standards during the March quarter, but to a lesser extent than the December quarter. The survey respondents reported a higher level of tightening for SMEs (small and medium enterprises) relative to large firms. In the quarter ahead, survey respondents expected continuous tightening in credit standards, but to a lesser extent than reported in the March quarter
Despite the improving credit demand, survey respondents reported a tightening in credit standards that occurred most with respect to collateralisation requirements and premiums charged on riskier Loans. "Tightening of credit standards pertaining to all other terms and conditions was also noted. For the June quarter, survey respondents expected the demand for business loans to increase, and credit standards would continue to tighten," the central bank survey report said.
Echoing results for business lending, demand for personal loan in aggregate also slightly increased in the March quarter. The increase in demand was most notable among Personal (other), credit cards, and Islamic financing. The demand for personal loans has moved to the positive territory for the first time since the June quarter in 2016. The marginal increase in personal loan demand was mainly attributable to the strengthening demand in Dubai, and Northern Emirates, while the demand remained unchanged in Abu Dhabi.
For the June quarter, survey respondents showed optimism and suggested improvement in loan demand growth. With respect to credit availability, survey reported a marginal easing of credit standards across all the categories. In terms of outlook, the credit standards in aggregate were expected to modestly tighten for the June quarter.
Bankers have confirmed an overall modest tightening of lending because of efforts to limit non-performing loans. The availability of credit data from the credit bureau is helping banks to streamline loan disbursements and implement price differentiation of loans based on individual credit scores.
In aggregate, survey respondents were optimistic and expected the demand to improve further in the June quarter. By emirate, survey respondents expected an increase in demand growth across the board.

Gulf News (23/5/2017)
Reference http://gulfnews.com/business/sectors/banking/uae-s-credit-appetite-on-the-rise-on-improving-business-outlook-1.2031214